Have You ever received a letter resembling a notice from the National Court Register (KRS) or other Polish official register?
Such letter is usually written in a specific, quasi "official-like" manner and layout, with some legal provisions, where  the sender informs that the entrepreneur is obliged to pay a certain amount of PLN X to the given bank account number.
Surprisingly – it may turn out that the letter does not come from a national register in which Your company is registered – even though it is written in such way, that one might think so.
Since the sender is not a national register, there is no obligation to pay any amount of money for this kind of entity.
How to recognize, whether the correspondence comes from the National Court Register or from a private entity?
The name of the sender should be thoroughly checked!
The National Court Register is kept by district courts (commercial courts), which are not run in a form of a company and especially not in a form of a limited liability company.
If a letter comes from an entity other than National Court Register or another national register, it usually simply contains an offer of making an entry to a private commercial register, although at first glance it might make a different impression.
A careful reading of the letter should allay any doubts regarding who sent it and whether there is a real need to pay anything.
If it is not 100% certain, that the correspondence comes from a government body – it is better to consult a lawyer on this matter, just in case.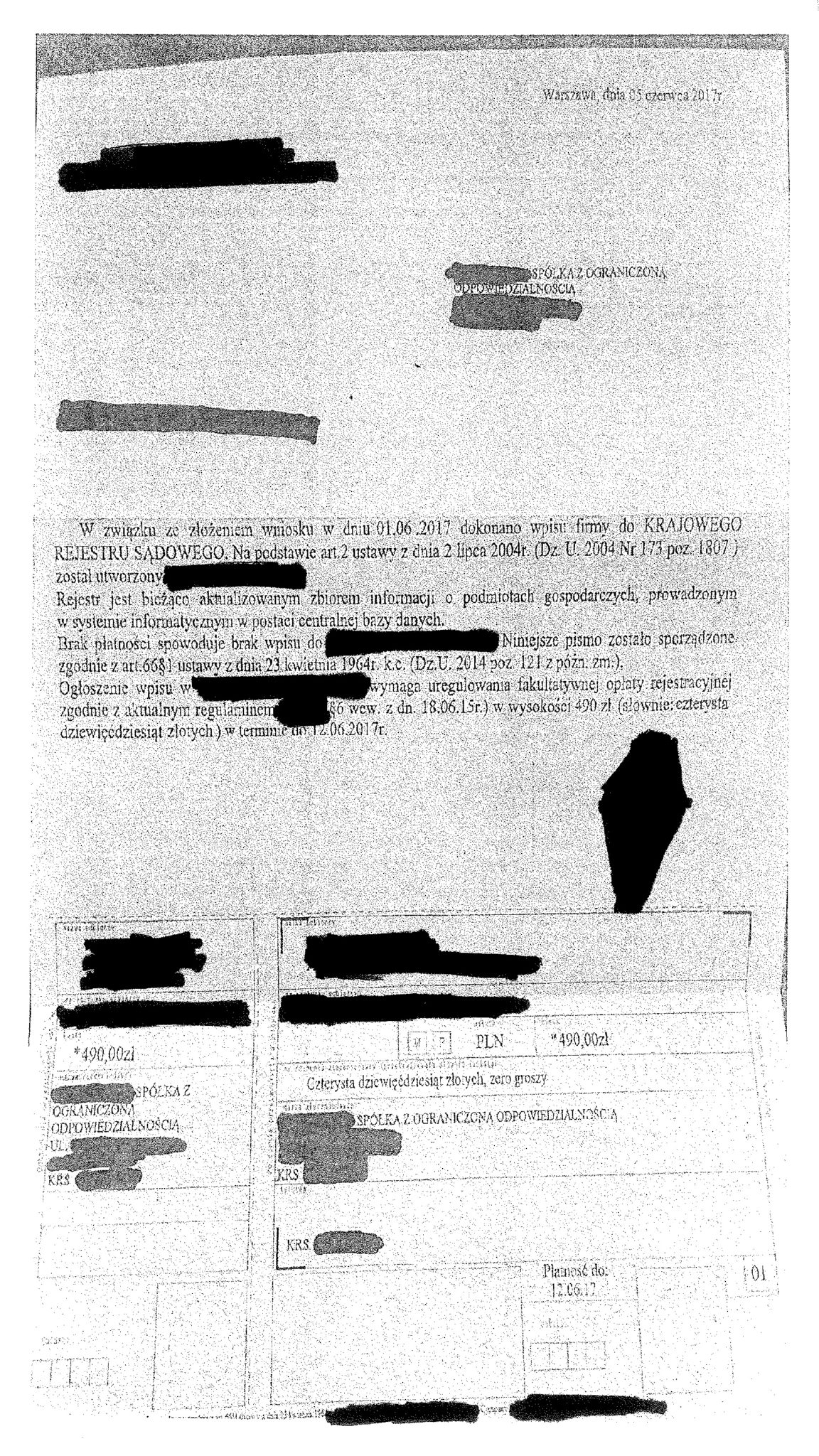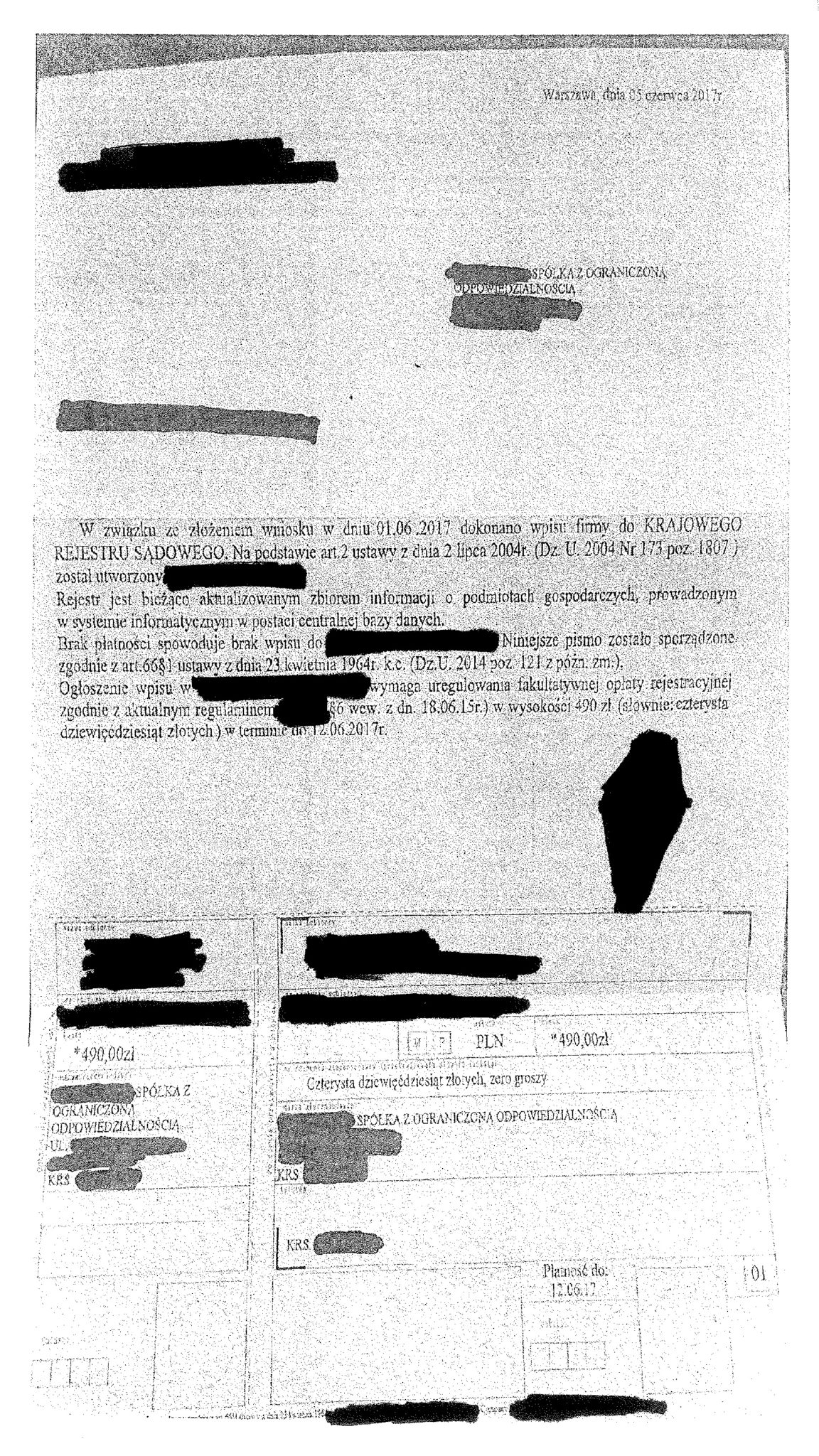 Author: Paweł Mazur
https://swlex.pl/wp-content/uploads/2017/07/krs-fail.jpg
2048
1152
Georgi Gruew
http://swlex.pl/wp-content/uploads/2016/10/logo-swlex.png
Georgi Gruew
2017-07-04 15:58:20
2017-07-04 15:58:20
Do not be fooled! A letter resembling a notice from the KRS?